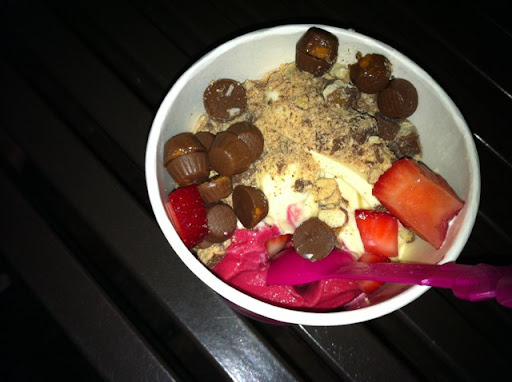 We went out for ice cream last night – not just any ice cream – it was menchie's. I don't know how to control myself once I get there.
I had raspberry blackberry tart (for good measure;) cake batter and country vanilla.
Toppings: kit Kat, twix, mini peanut butter cups and strawberries.
As soon as I was done eating I felt sick – hello sugar overload!!!! Will I ever learn!?! Good thing is I want to go back there tonight – just for the tart. Yeah right who am I kidding???!!
I am in love with their new spoons – guess what – I kept mine;)
It's time for breakfast – I want something sweet…..
Xoxo, the Faux Foodie Girl
Menchie's