Somewhere along the way I forgot to publicly announce that I am a Type A person – 100%. If you ask me, I think it's my strength. I am organized, methodical, detail oriented, and a stickler for perfection (except when it comes to grammar – English as a second language is certainly not helping).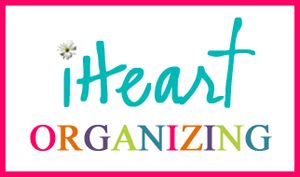 [source]
I am obsessed with lists. More specifically TO-DO lists, calendars, deadlines, check-lists, check marks, you name it…

I've always been on a hunt for a perfect calendar/organizer/to do list notepad. I have so many different kinds – pocket size, note pad, iphone apps, until I found this one – the ERIN CONDREN life saver organizer. There are no words to describe the happiness I feel now that I have found the perfect one. We made immediate connection and it was love at first sight.


Let's talk packaging! It arrived in a beautiful teal and orange box, perfectly wrapped in a brown tissue paper. Be still my heart!!!! Due to my de-cluttering, I have decided it would be a good idea to recycle the box, but I wanted to keep it so badly. It's just so pretty.


There were a few designs you could choose from and since I'm very motivated by inspirational quotes, I thought this one suited me the best. I've always followed my dreams and they brought me a lot of good in life, so why stop now.

So cute!!! After-all I am very girly and love color.

Pockets to hold all my loose papers – absolute perfection – the creators really thought about everything…

And bonus point [BTW – they have me as a lifetime customer now for sure] – it's in the little things – extra note pads with my name printed and "call-me" cards – how cute!

Even though I try to do EVERYTHING via iphone using different apps, the satisfaction of seeing my organized-life in front of me on a piece of paper is non-replacable. Granted this little piece of gem wasn't cheap, but it was worth every penny. It's heavy, it's bulky, but it's perfect for ME.
Q: How do you stay organized?


xoxo, the Faux Foodie Girl
me,
organizer